Abortion level in England and Wales at a 10 year high
Abortion
19 December 2018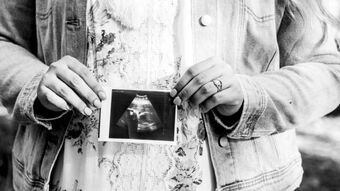 Revised figures from the Department of Health and Social Care show the abortion rate in England and Wales has reached a record high.
The latest stats show that in 2017 there were more than 197,000 abortions, which is an increase of four per cent on 2016 and the highest level since 2008.
The abortion rate was highest among women aged 20-24 (28.2 per 1,000 resident women), while the abortion rate for 30-34-year olds has also increased since 2007.
However, the under 18 abortion rate for 2017 was 8.3 per 1,000 resident women which is less than half the 2007 rate.
Concern about Down's syndrome abortions
Campaigners have expressed their concerns about the revised figures which also show there were 655 abortions for Down's syndrome in 2017, which is a 50% increase in the last 10 years.
The Government is set to move ahead with proposals to implement cfDNA testing into the Feta Anomaly Screening Programme and according to the Don't Screen Us Out campaign, this would lead to a further increase in the rate of abortions for Down's syndrome annually.
Lynn Murray, spokeswoman for the Don't Screen Us Out campaign said: "As a mother of an 18-year-old daughter who has Down's syndrome, it is deeply concerning to see that the number of abortions for Down's syndrome has again increased by 50% over the last ten years. Sadly, this is the tip of the iceberg – if the Government follows through on proposals to make these tests available on the NHS, their own projections show that there will be a steep increase in the numbers of children with Down's syndrome screened out by termination.
Response
Philippa Taylor, Head of Public Policy at the Christian Medical Fellowship said: "Nearly 200,000 abortions a year means that nearly one in every five of all pregnancies in the UK ends with a termination.
"Equally as disturbing is the fact that 38 per cent of women who had an abortion in 2017 had already had one or more, suggesting that some are using termination as a form of contraception, something Parliament and the public never agreed to.
"Women need to realise that abortion is not risk free, there can be serious medical complications and psychological issues for those who have one, yet counselling is rarely offered, and little is known about the long-term consequences to a woman's health."
Naomi Marsden, CARE's early human life policy officer said: "It is deeply saddening to see these revised statistics, showing that abortion numbers in Britain have reached a ten-year high. A humane and civilised society, that cares for all of its citizens, should not stand by and allow women's issues to be swept under the carpet, and for people's right to life from beginning to end to be taken from them."
Find out more
Read the full, revised abortion statistics for England and Wales from the Department of Health and social care