MPs vote on extreme abortion Bill
Abortion
23 October 2018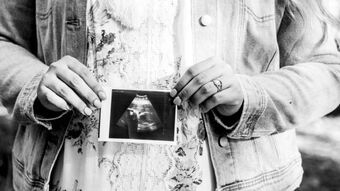 Today MPs voted on MP Diana Johnson's controversial Ten Minute Rule Bill. The Bill would amend section 58 and repeal sections 59 and 60 of the Offences Against the Persons Act (1861) (OAPA), leaving England, Wales and Northern Ireland with one of the most extreme abortion regimes anywhere in the world.
It would seek to remove vital safeguards that exist to provide some protection for the mother and the unborn baby. The effect of her proposed legislation would also be to leave Northern Ireland with unregulated abortion, quite apart from the consequences on the devolution settlement.
MP's were divided on the issue, with 208 voting for and 123 against.
Fiona Bruce MP spoke in fierce opposition to the Bill, citing not only how it recklessly undermines the devolution agreement, but that it leaves women without vital support in their pregnancy. It would also lead to abortion on demand, for any reason (including sex-selective) up until 24 weeks.
Watch Fiona Bruce defend the unborn in Parliament here:
This is Diana Johnson's second attempt to decriminalise abortion
Diana Johnson previously tabled a Ten-Minute Rule Bill in March 2017 which called for the full decriminalisation of abortion across England and Wales. The House was divided on the issue and it was narrowly passed, 172 to 142. This attempt did not lead to a change in law.
Ms. Johnson's latest attempt is more radical than her last proposal as it seeks to legislate on behalf of Northern Ireland, where abortion is a strictly devolved issue. As Fiona Bruce MP mentions in her speech, the motion seeks to take advantage of a temporary absence of the Northern Ireland Assembly and to: "foist legislation unconstitutionally onto the people in Northern Ireland and in so doing it would radically alter our abortion laws in England and Wales."
Maria Caulfield MP led the opposition to the previous Bill in Parliament, saying in her speech to MPs: "I and many colleagues who share my views will not be silenced as we seek to be a voice for the voiceless…and as we argue for a more modern and humane abortion law that not only upholds the dignity and rights of women but the dignity and rights of the unborn child… A 21st century approach to this area must be based on a fuller and richer understanding of human dignity and equality which doesn't treat women as a victim of her own body, which doesn't treat children as commodities, and which doesn't treat marginalised people such as young girls or children with Down's Syndrome as burdens or inconveniences. On this count this Bill fails."
The Bill is out of step with public opinion – consistent polling backs this up
In 2014 a ComRes poll found that 92% of women agreed that a woman requesting an abortion should always be seen by a qualified doctor. 78% of women agreed that the health of women considering an abortion would be put at risk unless the doctors who sign abortion request forms had also seen the patient. This Bill's aims would be to remove these safeguards and could potentially put the health of the woman at risk.
2017 polling commissioned by Where Do They Stand shows that two thirds of Britons want the abortion time limit reduced from 24 weeks and 91% support a ban on sex-selective abortion. The majority of the public (82%) would back change to the abortion legislation and require a waiting period of five days between a consultation with a doctor and an abortion taking place, so that a woman can carefully consider all options available to her and not feel pressured into an abortion. 70% of women believe the current 24 gestational limit for abortion should be reduced.
Another 2017 poll found that in Great Britain 72% of the public think abortion should continue to be subject to a legal framework, including the requirement to get the consent of two doctors.
Finally, research carried out only last week shows 93% of people in NI believe in a pregnancy that both lives are important. 64% of people in Northern Ireland do not want abortion law to be imposed upon them by Westminster MPs – this rises to 66% of women and 70% of 18-30 year olds.
CARE's Chief Executive, Nola Leach speaks out:
"Today's vote is really only advisory, in fact only just over half of MPs were even there to vote so the outcome can hardly be said to be representative of the views of the whole House.
"It is still shocking to see how willing some MPs are to by-pass the devolution settlement and play fast and loose with the constitution.
"If MPs are called upon to vote on this issue again – and you can be sure another vote will come - it is vital they engage with recent polling which clearly demonstrated the Johnson Bill is completely out of step with public opinion.
"CARE polling tells us that in England and Wales, the majority of women do not want a more radical and extreme abortion regime and Both Lives Matter polling reveals that 64 per cent of people in Northern Ireland want abortion law to be decided by locally elected representatives.
"Women who find themselves experiencing a crisis pregnancy need support. Johnson's Bill only offers them the quick-fix of an abortion, neglecting any mention of counselling, care or concern for the woman.
"It is quite clear that removing safeguards and introducing a more radical abortion regime is out of step with public opinion and not the direction we should be going in.
"CARE will always seek to protect the rights of both the woman and the unborn child and will oppose any legislation that will put either of them at risk of harm."
What happens next?
Diana Johnson's Bill is scheduled to have its Second Reading on Friday 23 November.
Read more about our work on abortion here.
Ten Minute Rule Bills actually rarely result in bills and almost never become law; this is because either the Government typically opposes Private Member's Bills (of which Ten Minute Rule Bills are the most tentative type) in the later stages or the Bill runs out of time because it is not seen as 'priority' for the Government to pursue.
The reason why most Ten Minute Rule Bills are allowed to move forwards is simply because a) most Ten Minute Rule Bills are not objected to and b) most MPs have not yet had time to review the bill's content because there is no actual bill yet. Read more about how the Westminster Parliament works here.