Abortion Judgement Overturned: Northern Ireland Abortion Law is not Incompatible with Human Rights
Abortion
29 June 2017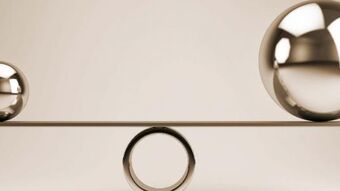 This morning the Court of Appeal in Belfast ruled that Northern Ireland's laws on abortion are not incompatible with human rights. This was the unanimous decision of all three judges.
The judgement was the result of an appeal brought by the Northern Ireland Department of Justice and the Attorney General in response to a 2015 judgement that stated that Northern Ireland's abortion laws were not human rights compliant.
CARE's Northern Ireland Policy Officer Mark Baillie
"CARE is pleased that all three judges ruled that Northern Ireland's laws on abortion are indeed compatible with human rights."
"CARE also welcomes that The Court of Appeal has strongly indicated that abortion is a matter for the Northern Ireland legislature to decide."
"The judges were very clear that any changes made to the abortion law in Northern Ireland should be made by the elected Assembly and not by the judiciary."
"Our laws on abortion must always be framed in a way that provides the best possible outcome for both the mother and the unborn child. We cannot ignore one to the detriment of the other."
"Northern Ireland's current legislation on abortion provides support for the unborn child; we should not seek to undermine or remove that protection."
"An abortion is never an easy decision to make. We recognise that there are difficulties women face with pregnancies, especially in cases where the unborn child may be born with a life-limiting disease, but we reject that abortion is the answer."
"CARE advocates strongly therefore for better support services, both physical and psychological, and greater access to them for all mothers in these situations."
Ends
Notes to the editor:
For more information please contact Rachael Adams on 020 7227 4731 / 07851 153693 or rachael.adams@care.org.uk
CARE is a leading charity that works with MLAs, MSPs, MPs, and Peers to lobby for changes in legislation relating to human dignity. You can read about the success we've had and our latest work here
The 2015 Judgment made by Mr Justice Horner was in response to a judicial review of Northern Ireland's abortion laws brought by the Human Rights Commission.