Nola Leach: Digital Economy Bill is the Best Bet for a Safer Internet
Online Safety
7 February 2017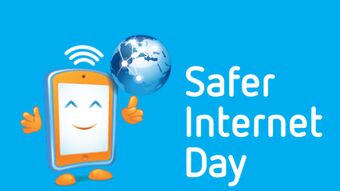 Digital Economy Bill is the Best Bet for a Safer Internet
by Nola Leach, CEO for CARE
Safer Internet Day is a great reminder of how the internet can be a great resource for our children to tap into, but it also highlights the risk children face online and how there is an immediate need to tackle this.
Whilst the internet may not have been created with children in mind today's children are children of the digital age. We therefore need to not only ensure children know how to engage with the digital world, but also look at what protections should be put in place to safeguard them.
Offline, children are afforded a variety of protections in society which shields them from viewing explicit content. Age-verification checks for films and magazines are accepted as necessary to help protect children from content that is inappropriate for them.
Online, is a completely different story. A study by UK Safer Internet Centre found that seven in ten children and young people have seen unsuitable images and videos online. Last year, an NSPCC survey discovered it was more likely for young people to find explicit material accidentally online than to specifically seek it out – and the graphic content was influencing and vastly damaging young people's understanding of sex and relationships.
The Digital Economy Bill, which is currently being debated in the House of Lords, includes crucial measures which would stop children from being able to access explicit 18 and R18-rated content by putting in place robust age-verification checks. A new age verification regulator will be given blocking powers if these checks are not in place. This will act as an important deterrent, compelling websites hosting explicit material to comply or be blocked from the UK market.
Children deserve the strongest possible protections online and the Digital Economy Bill is a vital milestone in the fight to stop children being exposed to harmful content online. CARE believes this Bill will make a real difference in protecting children online and we are working closely with Peers in the House of Lords so that this Bill will become Law.
Find out more about Safer Internet Day here
Read more about the work CARE has done on the Digital Economy Bill here