Launch of Both Lives Matter: This is Compassion and Justice in Action
Abortion
19 January 2017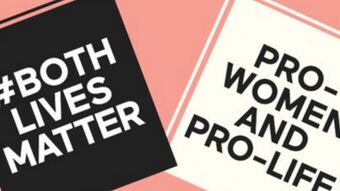 I can speak for everyone involved in the Both Lives Matter event yesterday in giving our sincere thanks to everyone who came along - we had a brilliant time! With around eighty people gathering in one of the cultural hubs of Northern Ireland, the MAC, we enjoyed an hour of statistical analysis, testimony and inspiration.
One stand-out feature of the event was the presentation of data to suggest that approximately 100,000 people were alive in Northern Ireland today because of our laws on abortion. It is overwhelming to think of the contribution to society that these people have made and how important their lives are. Another highlight was hearing the personal story of Rebecca and her journey with an unexpected pregnancy. This was a poignant reminder of the power of testimony.
Having had a day to reflect on the event and gather thoughts, there are a few things that have resonated that I would like to share.
Firstly, our main tools in this wide-reaching debate are hope and love. I came walking away from the MAC yesterday encouraged that there was indeed hope for our message in Northern Irish society. As long as our actions and words are grounded in a genuine love and concern for both lives, then we can step out in confidence that what we are doing will make a difference. This theory leaves us with an obligation to continually assess our actions and words to determine whether or not our motivations are grounded in these two foundational tools.
Secondly, we have no enemies. It was no surprise that in the aftermath of the event yesterday there were both extremely supportive and not so supportive comments floating around Facebook and Twitter. It would be easy to respond to a negative comment with a similar level of mistrust and hostility; however with our main tools being hope and love, such a response would be totally inconsistent with the objectives of a campaign like Both Lives Matter.
If our goal is to reframe the debate on abortion here to pursue a society in which both the life of the mother and her unborn child is valued, then part of our duty in modelling that out to society is to treat everyone we encounter in this debate, regardless of how they treat us, with grace, respect and love. We will not always get it in return, but I believe our message will have more power and credibility when we are willing to engage in dialogue with all involved in a manner that will reflect the care we have for both lives. I believe it is important to communicate to those who disagree with us on this issue, and issues like this (and I hope some are reading this article), that your opinion and belief is respected, that I do not view you as an adversary, and that I would love to foster a culture with you where we sit down around a table and can talk about contentious issues with compassion and hope.
For more information on Both Lives Matter check out their website at https://bothlivesmatter.org/ or follow the campaign on Facebook (@bothlivesmatter) and Twitter (@bothlivesmatter)
Tim Houston
CARE in Northern Ireland Churches & Development Worker