CARE calls on MLAs to reject abortion amendments
Abortion
5 February 2016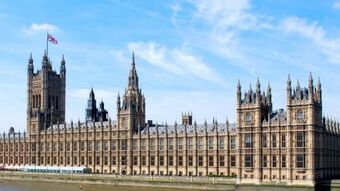 The Chief Executive of CARE, Nola Leach has called on MLAs to reject the latest attempt to liberalise abortion laws in Northern Ireland.
Writing in The News Letter, Nola said CARE wanted "to make sure our unborn children will have a voice who will speak for them."
She acknowledged the sensitivities surrounding the debate but made clear: "we remain convinced that these amendments are not the right way forward."
She pointed out that the debate will be held while there is an on-going court case surrounding abortion laws and therefore is premature.
Nola also said there are flaws in the drafting of the amendments which fail to define what constitutes fatal foetal abnormality of serious disability. This, she said, would leave doctors "making profound ethical social and moral judgements, far beyond their remit. It will alter medical care by turning doctors and medical staff into judges and judiciaries."
CARE's CEO also expressed ethical concerns, shared by many that the proposed changes would not be in the best interests of either the mother or the unborn child. She said in the Christian worldview every life "has a beautiful and inherent value to it and disability, abnormality or any other defect should make no difference to this reality."
MLAs are set to debate the amendments to the Justice Bill on Wednesday, February 10. You can read Nola's full article here.