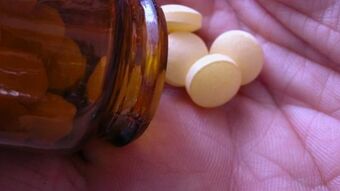 Leading Christian charity CARE for Scotland has said figures from two major Swiss assisted suicide clinics are a warning to MSPs of the likely consequences of legalising assisted suicide.
As MSPs prepare to vote on the controversial legislation today (Wednesday May 27), figures from two leading assisted suicide clinics in Switzerland, Dignitas and Exit, show a total of 787 assisted suicides in 2014, 583 through Exit and 204 through Dignitas.
By comparing the size of Switzerland's population with Scotland's, it is possible to work out an equivalent Scottish figure of potentially hundreds of people – an estimated 541 a year across Scotland - taking up assisted suicide, significantly more than was previously suggested by Patrick Harvie MSP, who told the Health and Sport Committee back in February the figure could be as low as 80.
A comparison with the total population of the United Kingdom suggests potentially up to 7,000 people a year ending their own lives.
The charity's National Director has said the figures serve as a stark warning to MSPs about the dangers of making assisted suicide available to people across Scotland.
Polling released over the weekend for the campaign group Care Not Killing (CNK) has also showed a huge drop in public support once people were presented with the key arguments against assisted suicide, with support falling from 73 per cent to just 45 per cent.
CARE for Scotland National Director Stuart Weir said:
"I hope MSPs kick this Bill into the long grass, we've got an aging population here in Scotland and legalising assisted suicide will put vulnerable people at risk.
"The legislation is simply not up to scratch and based on our estimates from the figures from Switzerland, once you open the door to assisted suicide, the evidence suggests the numbers just go up.
"We need to ask ourselves whether as a society legalising assisted suicide is the route we really want to go down.
"It's easy to argue the take up here in Scotland would be low but the evidence from Switzerland, where the assisted suicide law is closer to the proposed bill here in Scotland, suggests that attitude is dangerously naive.
"Human life has value independent of circumstances, however difficult those circumstances may be and we should be trying to help people to live, not ushering them into premature death.
"MSPs should vote against this highly irresponsible Bill and take the chance to stand up for life."
Notes to Editors:
For interview requests, please contact James Mildred on 07581153693 / james.mildred@care.org.uk
CARE for Scotland has called for the legislation to be withdrawn:
http://www.care.org.uk/news/latest-news/assisted-suicide-bill-should-be-withdrawn
CARE for Scotland previously said the Assisted Suicide legislation contradicted historic Scottish values:
http://www.care.org.uk/news/assisted-suicide-contradicts-scottish-values
The Health and Sport Committee said in a report on the Bill that it contained significant flaws:
http://www.care.org.uk/news/latest-news/assisted-suicide-bill-seriously-flawed-says-committee
Patrick Harvie MSP said in February take-up of assisted suicide could be just 80:
http://www.scotsman.com/news/health/80-scots-a-year-would-use-assisted-suicide-says-msp-1-3692700
CARE for Scotland has calculated the comparison based upon the size of the size of Switzerland's population which is 7,743,831 and Scotland's which is 5,327,700.
The following estimate is based on the available published data for the two major assisted suicide clinics in Switzerland – Exit and Dignitas. It does not include figures for the Eternal Spirit clinic. See http://medicalxpress.com/news/2015-03-swiss-euthanasia-organisation.html for the Exit figure for 2014 and http://www.dignitas.ch/images/stories/pdf/statistik-ftb-jahr-wohnsitz-1998-2014.pdf for Dignitas figures for the period 1998 to 2014.
| | | | | |
| --- | --- | --- | --- | --- |
| Date | Exit | Dignitas | Total | Scottish Equivalent |
| 1998 | | | 43 | |
| 2009 | | | 297 | 204 |
| 2010 | 346 (Swiss Nationals only) | 97 | 443 | 304 |
| 2011 | 416 | 160 | 576 | 396 |
| 2012 | 437 (estimate) | 198 | 635 | 437 |
| 2013 | 459 | 205 | 664 | 457 |
| 2014 | 583 | 204 | 787 | 541 |