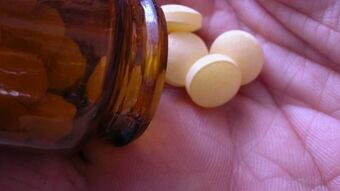 In a major victory for pro-life campaigners, MSPs yesterday soundly rejected the principals of the controversial Assisted Suicide (Scotland) Bill.
During an emotional, but well mannered debate a number of MSPs made clear their objection to the legislation and concerns were raised over the consequences of legalising assisted suicide, especially in relation to vulnerable people.
In total, 82 MSPs voted against the bill while 36 voted in favour and the result means the legislation will not now proceed any further.
Leading Christian charity CARE for Scotland has been heavily involved in campaigning over a number of years against any changes to the law that would see assisted suicide made legal.
Speaking after the debate, the charity's national director in Scotland, Stuart Weir said the result was a major victory for the most vulnerable in society.
CARE for Scotland National Director Stuart Weir said:
"This is a major victory for the most vulnerable in our society and I applaud MSPs who have sent a very clear message to them that we, as a nation, are going to help you to live, not to die.
"Scotland is a compassionate society, with a proud tradition of caring for people and protecting the most vulnerable.
"The Assisted Suicide Bill before MSPs today was poorly drafted and as the Health and Sport committee said, contained numerous flaws.
"In fact it has been repeatedly criticised by leading doctors, ethicists, lawyers and faith groups.
"Our focus now should be on devoting resources, time and talents to further developing end of life care across Scotland and on sending a positive, compassionate message to vulnerable and disabled people that we are going to help them to live, not to die."
Notes to Editors:
For interview requests please contact James Mildred on 0207 227 4731 / james.mildred@care.org.uk
CARE for Scotland said Swiss assisted suicide figures offered a stark warning to MSPs ahead of the debate:
http://www.care.org.uk/news/latest-news/swiss-assisted-suicide-figures-are-stark-warning-msps
CARE for Scotland previously called on the Bill to be withdrawn:
http://www.care.org.uk/news/latest-news/assisted-suicide-bill-should-be-withdrawn
The charity also said the legislation contradicted historic Scottish values:
http://www.care.org.uk/news/assisted-suicide-contradicts-scottish-values
Holyrood's Health and Sport committee warned the bill contained significant flaws:
http://www.care.org.uk/news/latest-news/assisted-suicide-bill-seriously-flawed-says-committee