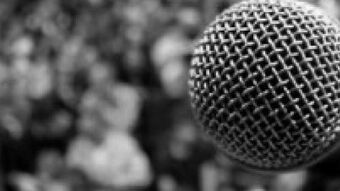 PRESS RELEASE: Just over one month since the dissolution of parliament a record number of church election hustings have been registered on a leading Christian charity's dedicated election website.
So far more than 325 hustings from all across the United Kingdom have been listed on CARE's bespoke election website www.engaGE15.org.uk, an increase on the 293 registered in 2010.
It shows that churches are stepping up and providing voters with a forum where candidates can be scrutinised and where the tough questions, including personal conscience ones can be publically asked and answered.
Despite not representing all church hustings across the UK, it is still thought the list is the single largest source of confirmed hustings across the country.
CARE is playing a critical role in helping to facilitate these hustings by providing a specialist guide on husting events and specific guidance on how to chair a hustings effectively.
CARE CEO Nola Leach said:
"The church is playing a huge and vital role in this election campaign and with such a tight contest, we believe the Christian vote matters more than ever.
"Despite all the apathy and indifference we are constantly hearing about, the church is providing a place for debate, engagement and political involvement.
"As far as we are aware, this is the largest single source of known hustings across the United Kingdom and it's fantastic to see the church facilitating debate and political interaction.
"In 2010, the Electoral Commission commended CARE for the number of church based hustings registered on our previous election website and it is widely recognised that local churches husting events help bring the political debate right into the heart of local communities.
"Hustings are a fantastic opportunity for voters to hear candidates explain their policies and it's hugely welcome that more churches than ever before are prepared to get involved and provide a means for voters to question and listen as candidates set out their stalls."
Notes to Editors:
For interview requests please contact CARE's media officer James Mildred on 07581159693 / james.mildred@care.org.uk
The hustings are arranged by local churches but CARE has encouraged and equipped many of them churches to do so.The success of CARE's previous election website in regards to the number of registered church hustings led to a Parliamentary reception with representatives from the Electoral Commission. There was a presentation on the importance of hustings and CARE was commended by the Electoral Commission for helping facilitate hustings across the UK through church engagement.
The full list of hustings can be viewed here
CARE's general election website engaGE15 can be viewed here