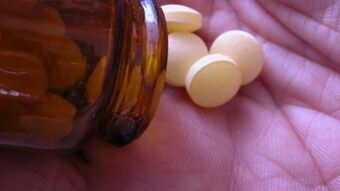 PRESS RELEASE: The assisted suicide legislation is seriously flawed according to a major report by the health and sport committee.
In a blow to right to die campaigners, MSPs on the committee said the legislation would need "significant amendment should it progress through the parliamentary scrutiny process".
The report also said there was an "unacceptable" lack of clarity in some of the language used in the bill.
MSPs will still be given the chance to vote on the legislation and the vote is expected to take place before the end of May.
Leading Christian charity CARE for Scotland has campaigned against assisted suicide and previously called for the bill to be withdrawn because of its obvious shortcomings.
CARE for Scotland National Director Stuart Weir said:
"This is a welcome acknowledgement of what we have already been arguing for some time that the legislation is simply not up to scratch.
"We therefore welcome this very clear report from the health and sport committee which raises concerns about significant flaws within the legislation.
"This is a real blow to those advocating for assisted suicide and MSPs will undoubtedly be paying close attention to the points made in the report.
"Scotland has a proud heritage of caring for life and it would be tragic if that heritage were eroded by introducing such damaging and unnecessary legislation."
Notes to Editors:
For media interviews please contact James Mildred on 0207 227 4731 / james.mildred@care.org.uk
For more on the story see here - http://www.bbc.co.uk/news/uk-scotland-scotland-politics-32529557
CARE for Scotland has called for the legislation to be withdrawn - http://www.care.org.uk/news/latest-news/assisted-suicide-bill-should-be-withdrawn
Read the report here: http://www.scottish.parliament.uk/parliamentarybusiness/CurrentCommittees/88982.aspx#a43