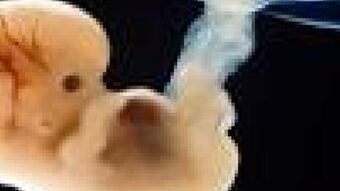 PRESS RELEASE
19 October 2011
CARE welcomes the call from Professor John Wyatt to recognise the benefits, but also the dangers, of emerging biomedical technologies and the need to guard our human identity: what it truly means to be made in the image of God.
Speaking yesterday evening at an event entitled 'Being Human in a Brave New World', Prof Wyatt spoke eloquently of the need to recognise the source of our humanity – a Creator God – and the impact this must have on our perception of our humanity in the context of constant medical and scientific advancements.
Noting that 'Biomedical technology offers to modern people the dream of overcoming the fundamental problems of humanity', Prof Wyatt emphasised the dangers of perceiving human beings merely as commodities, and of trying to change the very nature of who they are, for example, by the use of enhancement drugs or robotics. He continued by cautioning that 'many modern social malaises stem ultimately from an impoverished, reductionist understanding of what it means to be a human being' which can ultimately lead to a situation where 'the strong will exploit the weak'.
In concluding, Prof Wyatt focused on the need for Christians to 'defend the unique status and importance of human beings, [and] to oppose the instrumentalisation of vulnerable human beings in areas such as organ trafficking, commercial surrogacy, female feticide and military use of enhancement technology.'
Speaking after the event, Nola Leach, CARE's Chief Executive commented, 'Professor John Wyatt is absolutely right that there is a real need in today's culture to recognise the wonderful advancements in biotechnology, but equally, the potential dangers of these developments in areas such as organ trafficking, female feticide and the exploitation of vulnerable human beings. Rather than attempting to reach superhuman status, we should embrace our human status – the glory and wonder of who we are created to be.'
You can listen to an audio recording of Professor Wyatt's talk by using the player below:
Notes:
1. Professor John Wyatt, Emeritus Professor of Neonatal Paediatrics, University College London, is one of Europe's leading neonatologists. He has a clinical background as an academic neonatologist working on the mechanisms, consequences and prevention of brain injury in critically ill newborn infants. His work is now concentrated on ethical issues raised by advances in reproductive and medical technology at the beginning of life, research ethics and governance, and the philosophical basis of medical practice. He is lead for the Clinical Ethics network at UCLH, a member of the ethics committees of the Royal College of Physicians and the Royal College of Paediatrics and Child Health, and a board member of Biocentre.
2. This event is part of a series entitled 'Westminster Conversation'. For further information on future events, please contact lyndsey.denton@care.org.uk